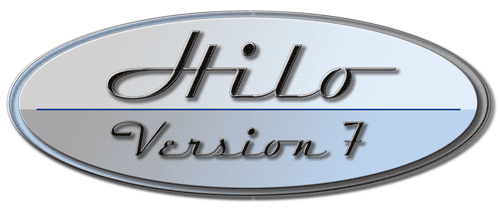 Latest update to Hilo Mastering AD/DA Converter System includes Stereo 1/3 Octave RTA
YouTube video on Firmware 7 Here
The innovative touch screen on the Lynx Hilo converter has allowed the addition of many upgrades, features and user enhancements since its introduction in 2012. The new Firmware Version 7 for Hilo breaks new ground in usefulness and language versatility.
Lynx has added a fourth meter option to Hilo, a stereo 30 band Real-time Spectrum Analyzer (RTA). This useful diagnostic and reference tool can be used for assistance in mixing and mastering as well as acoustic room measurements when used with a calibrating microphone and appropriate software. This full-featured RTA includes two different bar graphs styles and the ability to boost or cut the program material in 3dB increments to get the best meter reading. The newly added RTA Meter Screen shows the left and right RTA meters as well as a peak meter for the selected stereo pair. In addition to a source selection button, users can select manual or automatic control of a peak hold function.
The Hilo RTA was developed in accordance with the ANSI S1.11-2004 Specification for Octave-Band and Fractional-Octave-Band Analog and Digital Filters which specifies frequency bands and bandwidth for analysis. Lynx implementation is designed to the Class 0 tolerance category, which is the most restrictive and accurate class of three described by the specification. This added feature is an exclusive for a pro level converter, saving hundreds or thousands of dollars compared to the purchase of a dedicated hardware RTA.
The Hilo RTA computes the RMS energy in 30 frequency bands for left and right channels of a selected stereo input or output every sample period. This is accomplished using the dedicated floating-point DSP capabilities of the onboard FPGA. The RTA function is completely independent and works in parallel with the existing 32 X 32 mixer running in Hilo.
Complete French, Spanish, German and Chinese menu sets are now available with Version 7 firmware. The new "Language" button on the Screens page allows the quick selection of alternative language menus. All menus, sub menus and screen nomenclature are incorporated into these new menus. Spanish, French and German are universally available. The Chinese character set is offered exclusively by Advanced Communication Equipment, the authorized Lynx distributor for China and Hong Kong.
Lynx now has the ability to add menu sets in any language. Italian and other major languages are in consideration at this time.
Hilo version 7 firmware is a free download for any Hilo owner.