From the Cubase SX menu, select Devices > Device Setup...

Select "LynxTWO" as the ASIO Driver. Next press the "Control Panel" button.

Start with the Buffer Size at 512 and turn on Bus Master. After you have things working well, just drop the Buffer Size down one setting to decrease the latency within Cubase. Since each computer is different (processor speed, hard disk speed, amount of memory, number of plugins), the Buffer Size setting, and the latency, will be different from one computer to another.

In the VST Inputs page, start with only Record 1 Active.

In the VST Outputs page, start with on BUS 1 Active. Note that BUS 1 is routed to Play 1. You can route that to any or all of the LynxTWO's physical outputs with the
LynxTWO Mixer application. By default Play 1 routes to Analog Out 1 & Analog Out 2.
If you wish to synchronize Cubase to an external source through the LynxTWO's LTC Reader or the LS-ADAT SYNCIN port, from the Cubase SX menu select Transport > Sync Setup...

Click on the "ASIO Positioning Protocol" button.

Next click on the "Sync" button in the transport window. You may also select from the Cubase SX menu Transport > Sync Online or just press the "T" key in Cubase.

LynxTWO Mixer Application
The LynxTWO Mixer Application provides the user interface to control of the LynxTWO hardware. The controls are divided up between 4 windows: Adapter; Record/Play; Outputs and optionally LStream.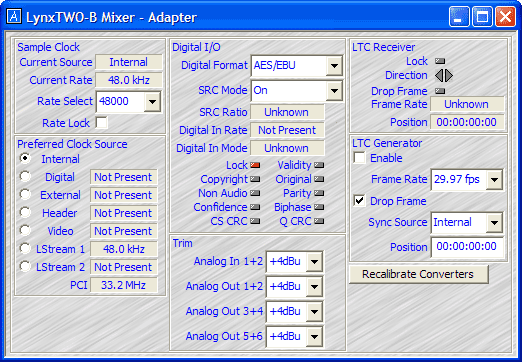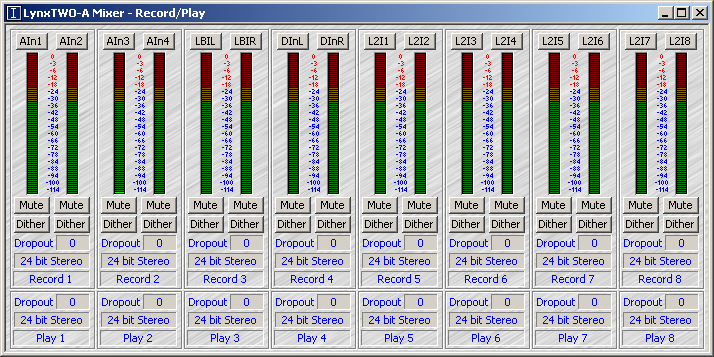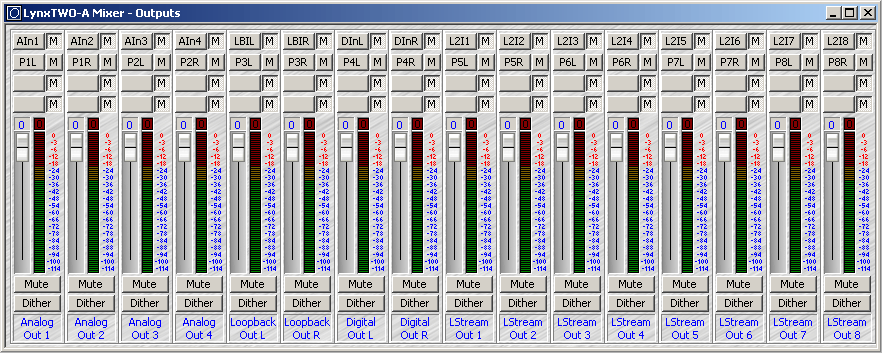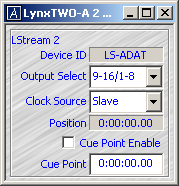 Example of LStream window with a LS-ADAT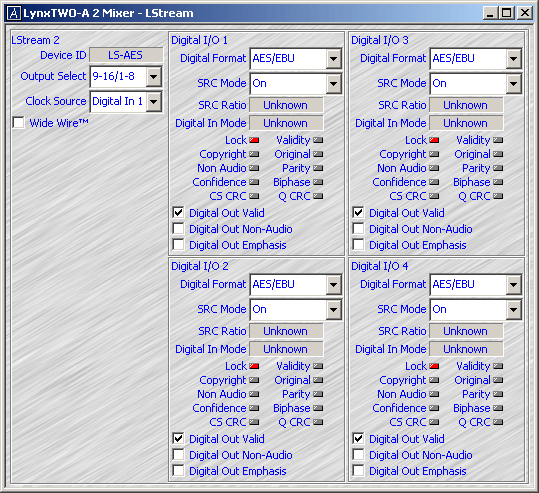 Example of LStream window with a single LS-AES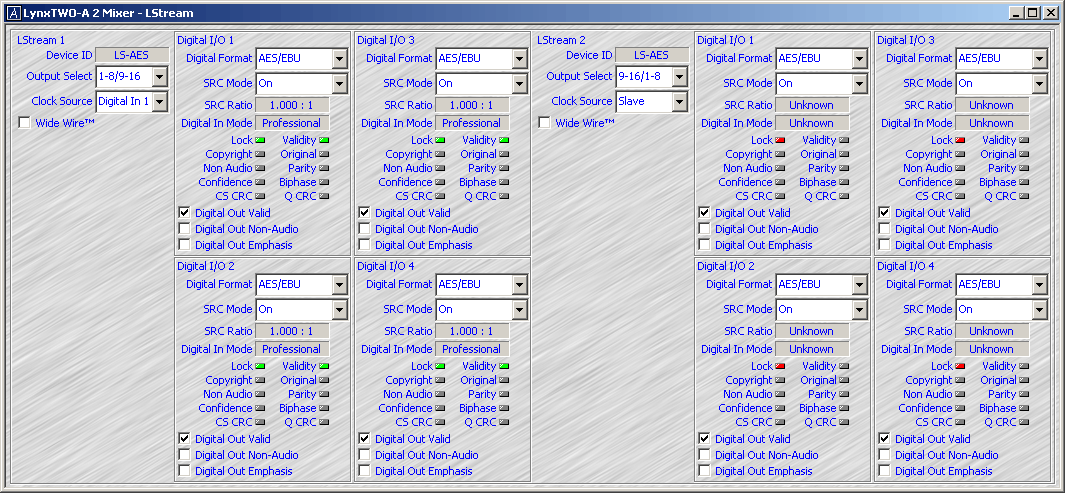 Example of LStream window with 2 LS-AES
© Copyright 1998-2003, Lynx Studio Technology, Inc. All Rights Reserved.